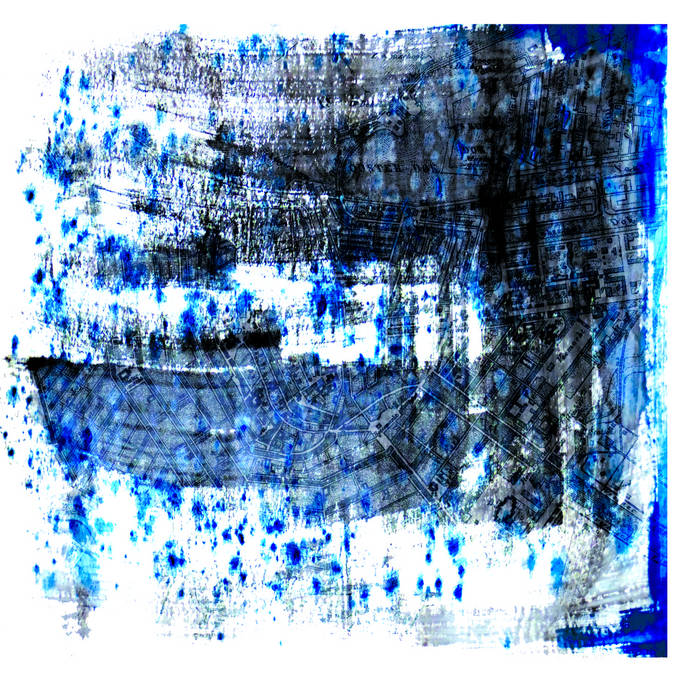 AIDAN BAKER & GARETH DAVIS – Invisible Cities
Format: 180gr LP incl. DL code / download
Release date: January 19th 2018
https://karlrecords.bandcamp.com/album/invisible-cities
"Invisible Cities", the first collaboration between AIDAN BAKER (NADJA, B/B/S) and bass clarinetist GARETH DAVIS (OISEAUX-TEMPÊTE), offers finest ambient / chamber jazz / subtle drones of a highly meditative quality.

Be it solo, as member of the drone duo NADJA or B/B/S (his trio with ANDREA BELFI and ERIK SKODVIN / SVARTE GREINER) or in various collaborations with artists like TIM HECKER or THISQUIETARMY: the Berlin-based Canadian is one of the most productive and versatile artists when it's about postrock, drone or ambient and without doubt a true master on his instrument, the guitar. In recent years BAKER also starting exploring new grounds as a composer of contemporary / ensemble music – e.g. his composition "An Instance Of Rising" was commissioned by SPÓŁDZIELNIA MUZYCZNA CONTEMPORARY ENSEMBLE and SACRUM PROFANUM FESTIVAL for their 2017 edition. "Invisible Cities" marks BAKER's first collaboration with GARETH DAVIS whose eclectic oeuvre spans contemporary classical, free improvisation and orchestral music through to rock, noise and electronica. The bass clarinetist is a steady member of the critically acclaimed post-rock formation OISEAUX-TEMPÊTE and A-SUN AMISSA, interpreted compositions by ALVIN LUCIER with MACHINEFABRIEK, worked with BERNHARD LANG and PETER ABLINGER, performed with musicians like NY Downtown veteran Elliott Sharp, MERZBOW or ROBIN RIMBAUD (aka SCANNER) and realized multimedia work with artists including CHRISTIAN MARCLAY and PETER GREENAWAY.
Recorded in November 2016 at MUZIEKHUIS, Utrecht, the four tracks create a calm, even meditative atmosphere in their reduced manner that gives much room to the individual instruments / sounds, occasionally spiced up by field recordings that intensify the overall chamber jazz / ambient moods.