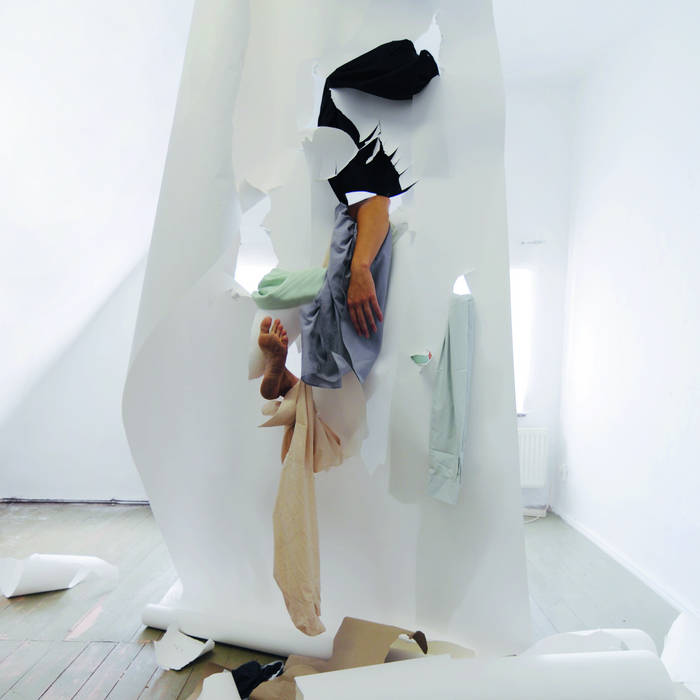 ULF STOLTERFOHT / IRIS DRÖGEKAMP / THOMAS WEBER & KAMMERFLIMMER KOLLEKTIEF – Ein Strumpf Wächst Durch Den Tisch
Format: 180gr LP
Release date: 25.10.2019
An engaging and intriguing radio drama by the German poet ULF STOLTERFOHT (directed by IRIS DRÖGEKAMP and THOMAS WEBER) with music by the KAMMERFLIMMER KOLLEKTIEF.

Based on secret messages exchanged by imprisoned Red Army Faction (RAF) members like Andreas Baader, Gudrun Ensslin and the rest of the gang, through this radio drama by ULF STOLTERFOHT (winner of several literary prizes), the authors explore the power of names and denominations. Guests making surprise appearances are among others, Ludwig Wittgenstein, Herman Melville, and maybe even Rumpelstiltskin. The play unfolds in a highly unusual setting, weaving a tapestry of references.
The music for this radio play was created by KAMMERFLIMMER KOLLEKTIEF, in their unique and uncategorizable blend of sound drawing inspiration from jazz, folk and electronics.
music by Kammerflimmer Kollektief
(Heike Aumüller – harmonium, Christopher Brunner – drums, Johannes Frisch – double bass, Thomas Weber – electric guitar)
directed by Iris Drögekamp & Thomas Weber
cover photo by Heike Aumüller
mastered & cut by Rashad Becker at D&M, Berlin