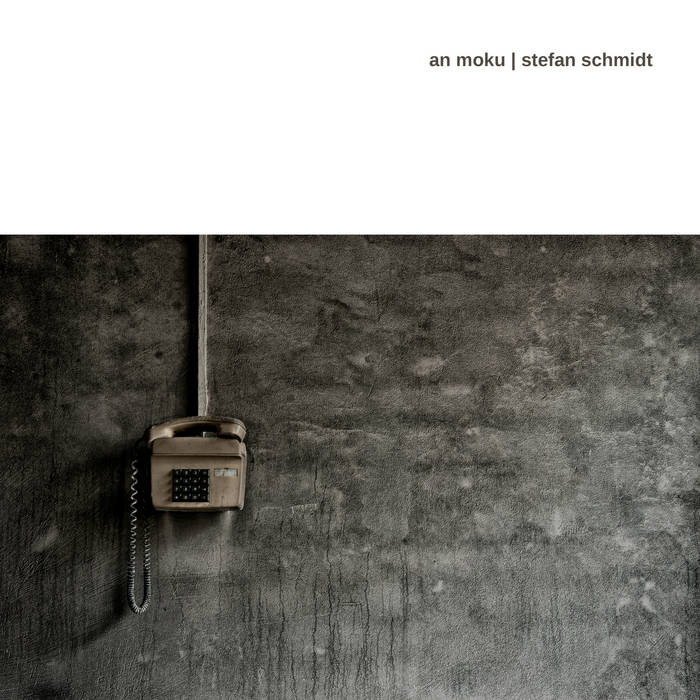 AN MOKU & STEFAN SCHMIDT – Raum
Format: tape / download
Release date: may 14th 2021
the first chapter of the "raum"-trilogy by dominik grenzler aka an moku and stefan schmidt. Finely crafted ambient / soundscapes using bass, cello, electronics and field recordings.
the album:
as for many musicians, if there was anything positive about the lockdown in the spring of 2020, it was having more time to create music, to experiment and to maybe even start a completely new project with someone you may never have worked with before. when dominik grenzler aka an moku, a sound artist and bass player based in zurich, approached stefan schmidt (guitarist, composer and improviser from baden-baden) with the idea of collaborating, it turned out the initial spark for a fruitful process and artistic exchange: within just a couple of weeks they managed to craft an album which turned out edgy and harmonic at the same time. despite its abstractionism, "raum" has a very organic feeling to it, provides a richness of details and finely processed sounds of different origins like bass, cello, field recordings and a vast array of electronic equipment. according to the 2 musicians, the process of creating the ten tracks was a smooth and intuitive one with hardly any need to discuss the concept or details, the communication took place within the music and the exchanged files.
the musicians:
dominik grenzler (born 1977) is a sound artist and bass guitar player with a spot for experimental and ambient soundscapes. In 2008, after years of playing e-bass in several bands or being hired for concert tours, he began with the initial recording sessions for an moku. the literal translation of the japanese word "anmoku" is "tacit, unsaid, implicit" conveying that an idea or thought cannot be put into words but is subconsciously understood. inspired and animated, with this approach, dominik's abstract, cinematic music gives the listener room for imagination and interpretation. his approach to ambient is highly personal, as he manages to generate tension with a hidden musicality, drowned in a miasma of organic, yet manipulated sounds. dominik often describes an moku as distinctive atonal madness.
privately, dominik grenzler lives and works in his adopted hometown of zurich where he co-owns a café with an artisan cake bakery section.
stefan schmidt (born 1974) is a guitarist, composer, improviser and teacher. he gathered his first musical experiences as a member of various punk bands and later studied classical guitar at the
hochschule für musik trossingen with professor andreas higi and at the conservatorio juan josé castro in buenos aires with victor villadangos. while early projects (e.g. farang) and several collaborations put focus on distorted sounds and rhythms, recent works center on slowly evolving structures, sound design and free improvisation, giving more emphasis on his main instrument, the classical guitar, and the exploration of other stringed instruments such as tenor ukulele, fretless bass ukulele, fretless classical guitar, electric guitar, [d]ronin & ronin, stringed psalter, cello and baroque lute.
www.musicforoverexposedcelluloid.com
all tracks composed and produced by an moku and stefan schmidt
mastered by weldroid
www.weldroid.net
cover artwork by stefan schmidt
electronics, field recordings, bass guitar by an moku
electronics, field recordings, cello, vocals by stefan schmidt