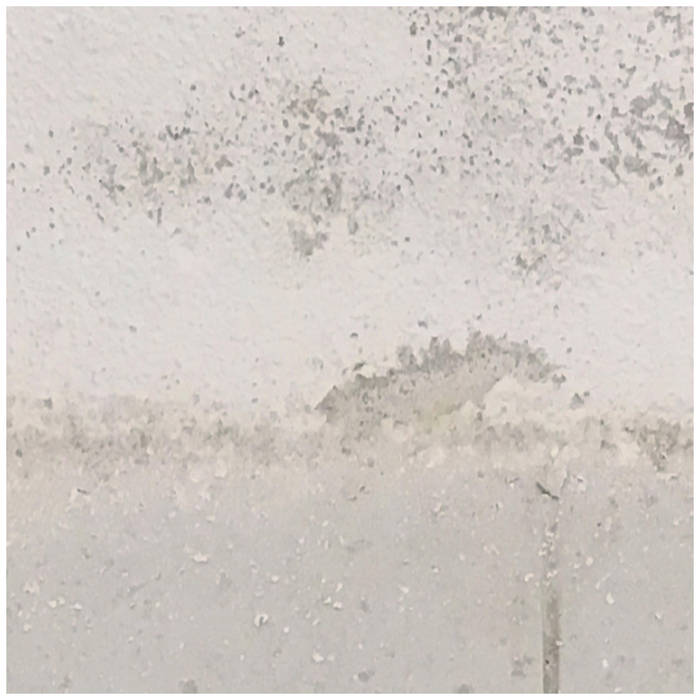 JASMINE GUFFOND – Degradation Loops

Format: LP (100 handnumbered items, clear vinyl, DL code) / download
Release date: october 26th 2018
https://karlrecords.bandcamp.com/album/degradation-loops
Australian sound artist JASMINE GUFFOND presents "Degradation Loops", initially a sixteen day process of sonic destruction created for an art exhibition.
Australian sound artist JASMINE GUFFOND's "Degradation Loops" started out as a sixteen day long composition for an exhibition at Sydney gallery 55 in December 2016. Literally using the 'degrade' object from the MaxMSP programming software, "Degradation Loops" gradually and completely bit crushed her 2015 album 'Yellow Bell'. A process of sonic destruction unfolded in response to a group show where visual artists destroyed and reassembled their work, to create new work, and to question the dominance of commercial imperatives within art. Here GUFFOND has especially created a thirty minute variation for the vinyl medium.
Engaging the process of bit crushing, in "Degradation Loops" the sampling rate and bit depth of the audio signal is step by step, gradually, and completely reduced. The algorithmic unraveling of these tracks renders them increasingly discordant and unpredictable as time passes. Using intricate and highly articulate audio loops from an existing authored work, sound gradually becomes noise. Beauty is broken down allowing another type of beauty to emerge. By deliberately deconstructing the audio signal of otherwise highly deliberative compositions, "Degradation Loops" speaks to a contemporary audio realm where principles of High Definition dominate, in an overall musicscape preconceived as uniform. An industry standard sampling rate of 44.1kHz, and a bit rate of 16 was established by Philips and Sony with the Compact Disc format in 1982. At the time this became an encoding standard by which to communicate, listen, and make music.
JASMINE GUFFOND is a composer and sound artist from Sydney, Australia, who lives and works in Berlin, Germany. Focused on electronic composition across music and sound art contexts, her practice spans live performance, recording and the capacity of sound installation to interrogate site. Through the sonification of data she addresses the potential of sound to engage with contemporary political questions. Her music draws upon influences from experimental electronic, drone, techno and avant-garde. Working with abstract sound as much as traditional musical forms to create a concordant relationship between a sound that holds emotive power and musicality, and a sensitive microscopic study of electro acoustic phenomena.
Jasmine has exhibited internationally including Akademie der Künste (DE), Deutsche Oper (DE) and the Museum of Contemporary Art (AU), performed live internationally at music and electronic art festivals, and recorded music for CD and 12inch vinyl releases with the Staubgold, Monika Enterprise and Sonic Pieces labels. She completed the Sound Studies, master in arts program at the Universität der Künste, Berlin Germany, 2015 and received the 'Working Grant for New Music und Sound Art' from the Berlin Senate in 2016.
mastered + cut by Rashad Becker at D&M, Berlin
artwork by Katorina Pling